Hermetic cable penetrations (bushings)

Hermetic cable penetrations (also known as hermetic cable seals, sealed cable inlets or hermetic cable bushings) are intended to provide a cable passage through the hermetic wall of a nuclear power plant, designed to keep the hermetic properties of the containment, prevent radiation leaks and fulfill the role of a fire safety barrier – even in cases of sever project accidents. Our hermetic cable penetration are marked as HKP Kabex 2002 and HKP Kabex 2010.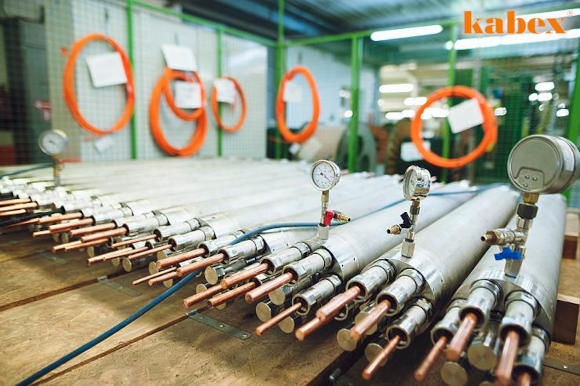 TRIPLE FIRE SAFETY (SPECIFIED FOR CLASS 1E ACCORDING TO IEEE323)
1. Construction sections of fire-safe areas (sections)
fire-safety resistance of the HKP is at least EI 90 minutes according to EN 1363-1
2. No fire spreading across the cables
The installed cables (including cable joints) are produced by Kabex with guaranteed anti-fire-spreading properties.
3. Maintaining the insulation integrity of the circuit according to IEC 60331
Fire safety is verified even at the level of separate cables or modules.
• HKP protection class – IP68
• HKP are built for a maximum overpressure of 0.56 MPa
TYPES OF HERMETIC CABLE PENETRATIONS
NHKP - low-voltage hermetic cable penetration with 7 modules
NHKP-DI - low-voltage hermetic cable penetration with 1 module – diagnostic
VHKP-1 - high-voltage hermetic cable penetration with 1 copper conductor

Low-voltage hermetic cable penetration with 7 modules

High-voltage hermetic cable penetration with 1 copper conductor
up